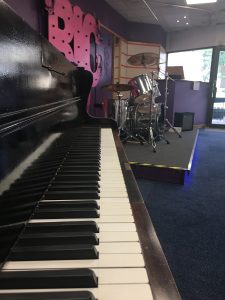 Studio 2 is a safe space for 14-25 year olds. It has a cafe where young people can sit and talk. There's a fooseball table and pool table for young people to use.
There is access to a variety of instruments to express their creative, expressive side. There are also art supplies.
There is an education space where we run our workshops and there are study spaces with free wifi.
We run Music events from studio 2 to teach young people how to set up and manage gigs